Is Rhinoplasty Right For Me?
Surgery of the nose is best performed when facial growth is complete, beginning around age 15. Rhinoplasty may be right for you if you:
Are healthy without a life-threatening illness or medical condition that can impair healing.
Don't smoke.
Have a positive outlook and specific goals in mind for improvement.
What Results Can I Expect Right After Rhinoplasty?
Once your surgery is complete, a splint and/or packing will likely be placed inside your nose and a splint or bandages placed on the outside to support and protect the new structures during the initial healing.
Initial healing may include some swelling, bruising, headache and discomfort that can be controlled with medication and cold compresses.
Your surgeon will instruct you to keep your head elevated at all times until initial swelling has subsided, and to keep any nasal packing in place at all times.
A return to light, normal activity is possible as soon as you feel ready, usually within a few days of surgery.
Any packing or splints will likely be removed after the first week, although you may need to wear the splint for an additional week or two. You will be ready to return to work and normal activity at this time.
Cosmetics can camouflage any bruising or redness that remains.
Healing will continue for several weeks as swelling continues to dissipate and the improved appearance of your nose begins to become apparent.
Diligent sun protection is recommended as you continue to heal.
You must also protect your nose from injury during any physical activity for the next 4-6 months.
What Results Can I Expect Over Time?
The outcome of your nose surgery will appear gradually over time.
At a minimum, a year is considered normal for the outcome of the surgery to fully refine.
In general, the results of nose surgery are permanent; however, cartilage is continually growing and moving tissue that may change the outcome over time.
You should be pleased with the improved balance among your facial features resulting from rhinoplasty. Achieving your personal goals for an enhanced appearance will likely increase your self-confidence.
Contact us today to learn if rhinoplasty is right for you.
RHINOPLASTY BEFORE AND AFTER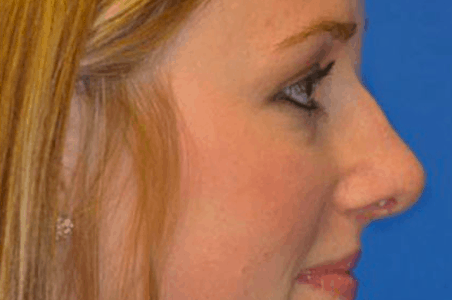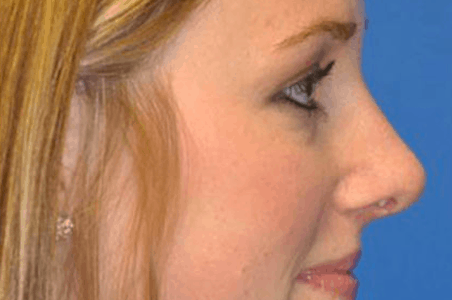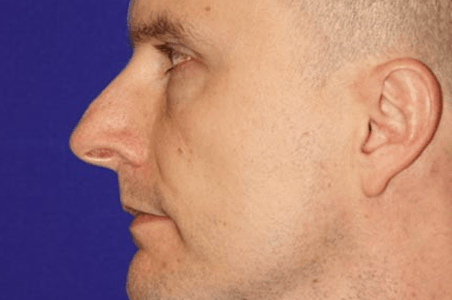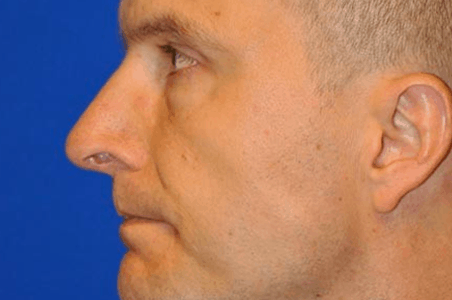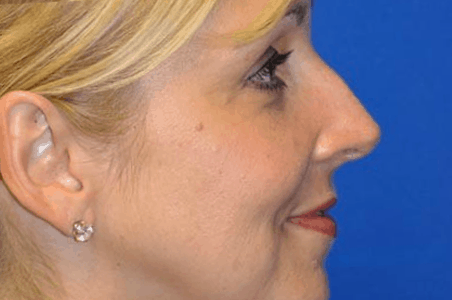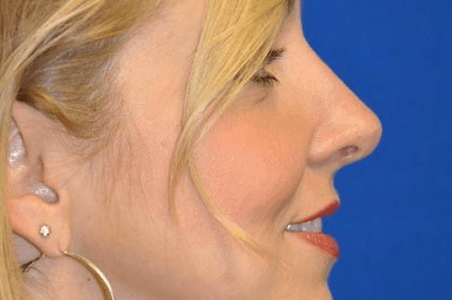 Breasts that have lost their firm, uplifted contours can affect a woman's self-image and confidence. If you want to restore the firmness and shape of your breasts, then a breast lift (mastopexy) may be right for you.
Trying to exercise off stubborn fat deposits can be frustrating, if not impossible; but liposuction can help. Liposuction surgically removes fatty tissue from just about anywhere on the body from head to feet.
The 'double chin' is a common complaint with both women and men; it is also a very under-treated aesthetic problem. 
For years, the only solution for a 'double chin', also referred to as submental fullness, has been a semi-invasive liposuction procedure. Fortunately, a new alternative is now available.
Halo is the world's first hybrid fractional laser, combining two lasers in one to take years of damage off of the face, and reveal your inner glow! The most scientifically advanced treatment for sun damage, pigment, fine lines, texture, and pores, without the downtime of traditional ablative and fractional lasers. Now you can get the results you have always wanted, without the hassle, and in half the time!
"Having worked in the medical field for 25 years, I know I was looking for a surgeon with experience and expertise to perform my facelift and laser procedures. I found this and more with Dr. Van Ye and the wonderful staff at The Center for Aesthetic and Plastic Surgery. My questions and concerns were thoroughly and honestly answered by Dr. Van Ye, leaving me feeling confident and well informed. The nurses and support staff, while professional, were warm, caring and always accessible.I am so very pleased with the results of my procedures. The issues I had with my appearance for so long are gone. Thank you Dr. Van Ye, I am so grateful!"